In case you were feeling homesick mom.
TORRENTIAL RAINS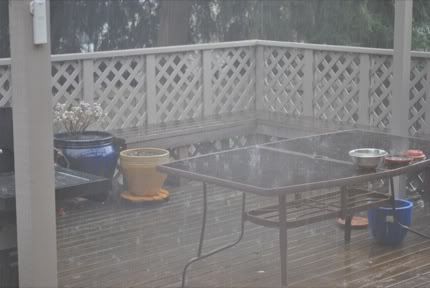 You can see our neighbor's gutter from the top to the bottom totally shooting out, missing the lower gutter.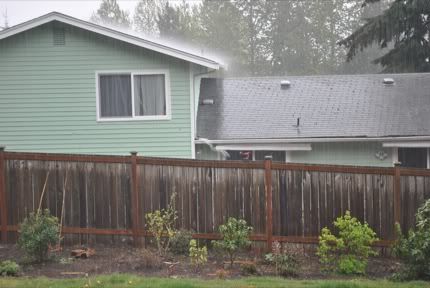 I guess at the bottom of our hill about 5 minutes following this biblical rain, the big intersection (I'm pretty sure the only people who read this blog have been to our house) was flooded under several inches of rain, going up over the sidewalks and everything.