So making bacon is awesome. I love it. Well, I love it kind of like I love pulling a sled up a hill to sled down. It isn't the greatest thing in the world, and if I could just EAT the bacon without being bothered to actually make it and have total control over every step of the process, sure, I'd do that, but I can't. So just as the sled has to be pulled up the hill for the payoff, the bacon has to be made in order for it to be consumed. Unfortunately, that's just how life goes. But it's totally easy. Way easier than pulling a sled up a hill. And this bacon's way better than riding a sled down a hill. I promise. So no need for actual physical activity, you can just make and eat bacon instead.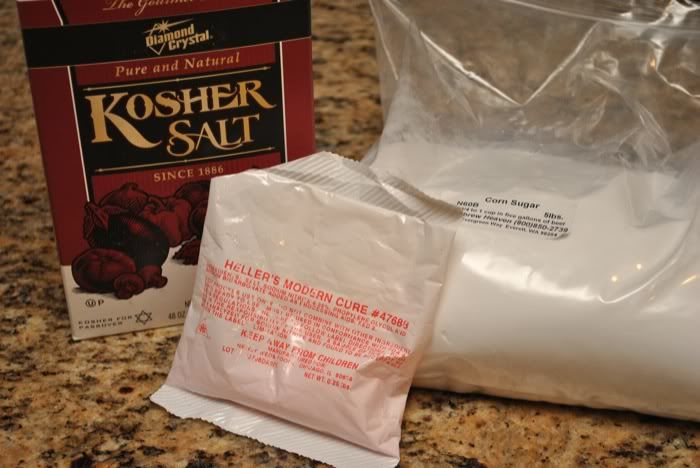 You'll need to start off with a basic dry cure. My mixture is based off the the recipe in Charcuterie but any basic cure mixture should work. Mine calls for pink salt (nitrites) kosher salt, and corn sugar. I get my corn sugar from my local homebrew store. The pink salt is from my butcher shop.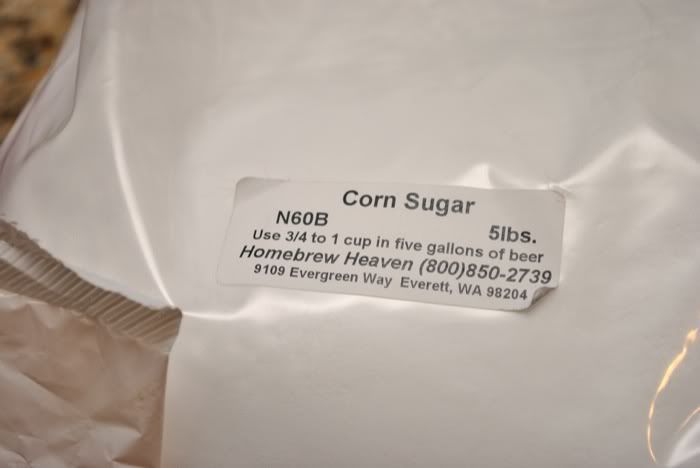 The mixture goes into a gallon sized ziploc and lives in the pantry until I need it.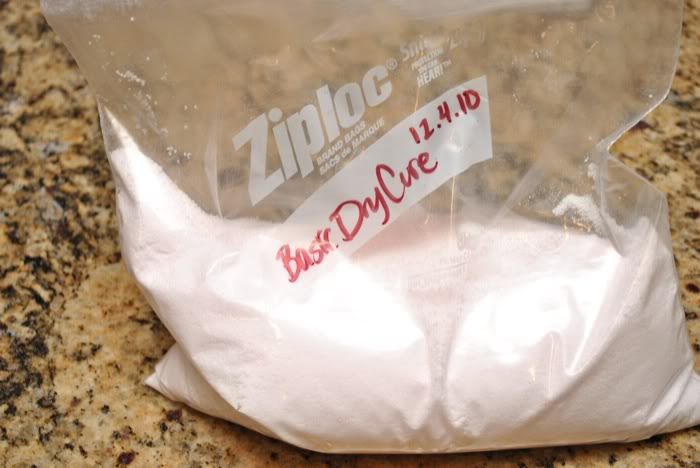 Then you'll want to get your pork belly. My local butcher shop has 2 kinds. Bone-in and bone-out. The boned belly is what I find wrapped up and ready to buy usually. It has skin on it and is generally very anemic and sad looking. It's also thin, which sucks. The bone-in stuff (at least from my butcher) does not have skin, and is WAY thicker than the bone-out stuff. You also have to ask for it specially. My butcher didn't have it in stock when I went in to get it, so they ordered some in for me. I asked for 2 bellies.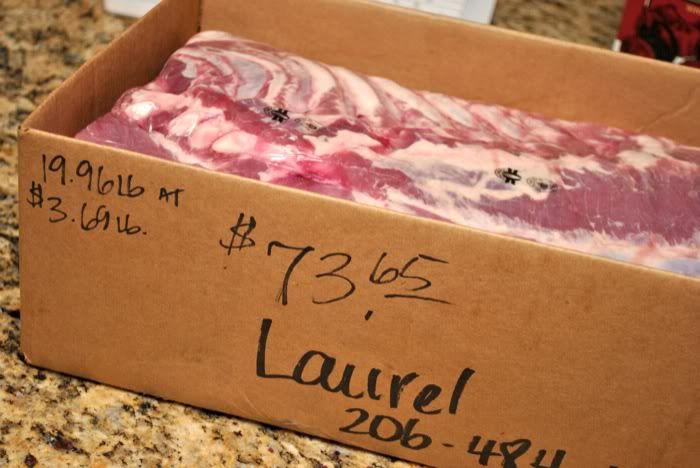 That's a LOT of bacon. But I have a big freezer and I like having things in the freezer ready to go should I need or want them.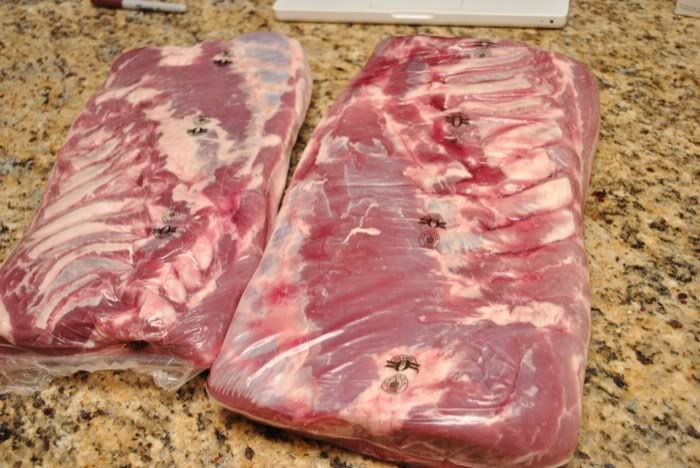 The pain with the bone-in is that you have to remove the bone. As far as I can tell, this is just the end of the rib bones and is primarily cartilage.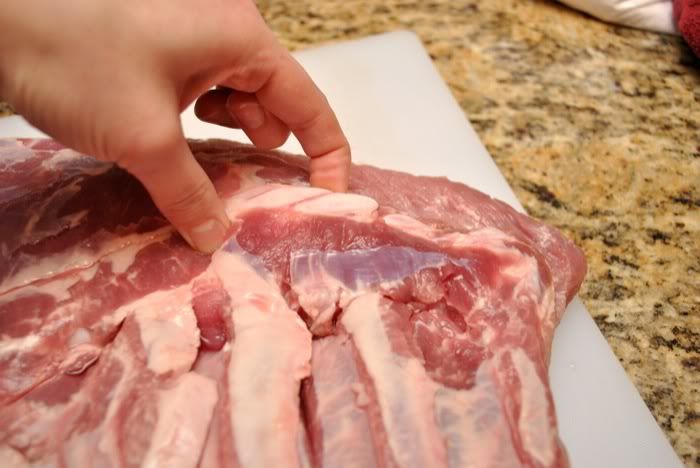 They run diagonally through the belly. You can kind of see the channel where it was.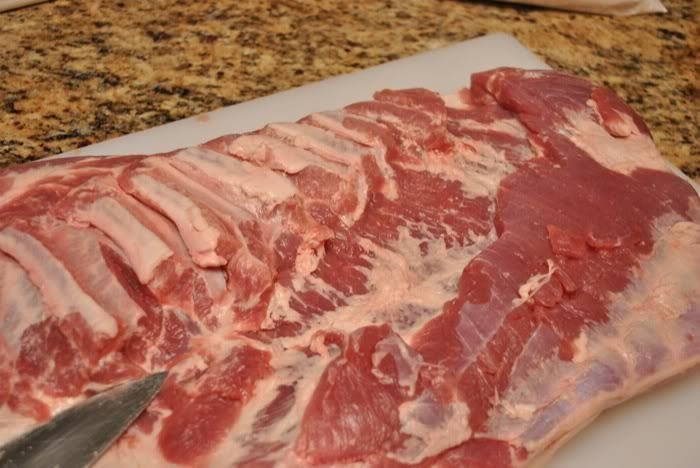 Now you get your cure ready. For a belly this size, a 2 gallon ziploc bag is your best bet. I smash a few cloves of garlic and crack some black pepper into the bag with a cup or so of the basic dry cure mix.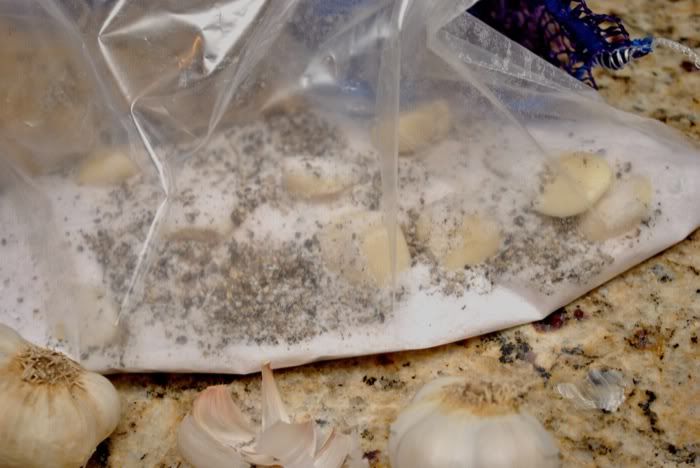 Then add the belly and move everything around to coat.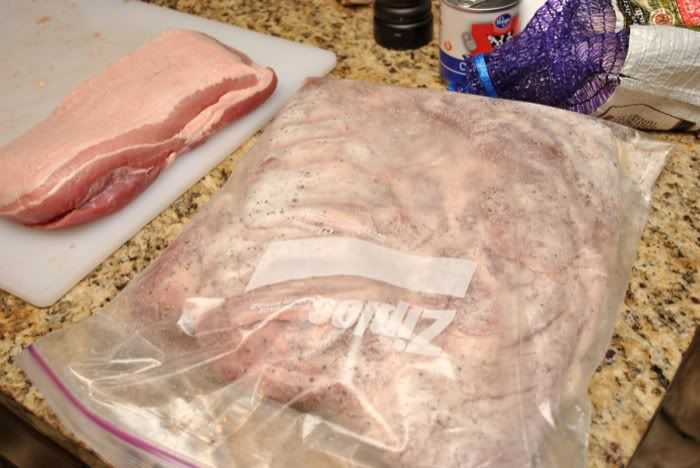 Then proceed with the second belly and the ends that won't fit in the 2-gallon bags with the rest of the slabs.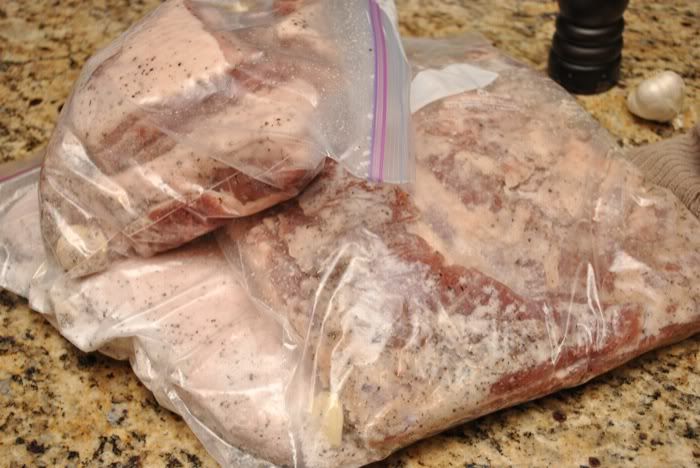 You should clear out a low spot in your fridge to cure the bacon in. It basically hemorrhages liquid and should the bags leak, you'll get gross salty pork juice all over everything in the fridge that isn't supposed to have that. I clear out one of my produce drawers and cure the bacon in there. It's safer that way.
You'll want to turn it over every 24-48 hours for the next several days. Every time you do this, poke the bacon and feel it out to see if it is beginning to get firm. This is mine after 1 day. We'll revisit this next week to see how to finish making the bacon.